Today's concealed carry market is larger than ever – with Glocks holding prominent spots. From extremely compact single stacks to full sized handguns, Glock has offerings to fit almost any need. The two firearms we are looking at in this review are some of the most popular Glock offerings. Both offer very similar footprints and are chambered in 9mm. But they're so similar, it can be tough for shooters trying to decide between the two. So, let's spotlight the differences in this Glock 48 vs Glock 19 comparison.
General Overview: Glock 48 vs Glock 19
Both of these Austrian built firearms are "compact" 9mm handguns with concealed carry or multi-purpose applications in mind.
In terms of how you use them and overall function, these two handguns are a lot alike. The biggest difference? The width of the handguns and their capacity. With the Glock 48, you're getting a pistol that's almost a quarter of an inch more slim than the Glock 19. That size advantage comes with less capacity to carry ammunition.
The Glock 19 earned its place as one of the most common choices among concealed carry handguns for over 20 years. The Glock 48 is the upstart here as a newer edition. Barring standard capacity differences, the G48 and (Gen-5) G19 share more common ground than some would think.
How Will You Use It?
As with any handgun choice, knowing how you plan to use the gun is an important deciding factor. Right off the bat, I'll say that the Glock 19 is likely going to win the "do it all" gun award when compared to the G48. Still, the G48 is a well-built and trustworthy firearm. Fine tuned for concealed carry, the G48 offers an even thinner profile in relation to the G19. For those with a slim waist or who just want more "concealment" the G48 fills the role exceptionally well.
The thinner profile provided by G48 does come at the expense of capacity though. Glock 48 standard capacity magazines hold 10 rounds while a Glock 19 standard capacity is 15 rounds. This is something that I'll touch on later, since higher capacity aftermarket magazines are available for the Glock 48.
If money was no object, I'm sure you would have already picked up one of each of these handguns. For those looking to pick just one of the two, let's dive in and get this side by side comparison underway.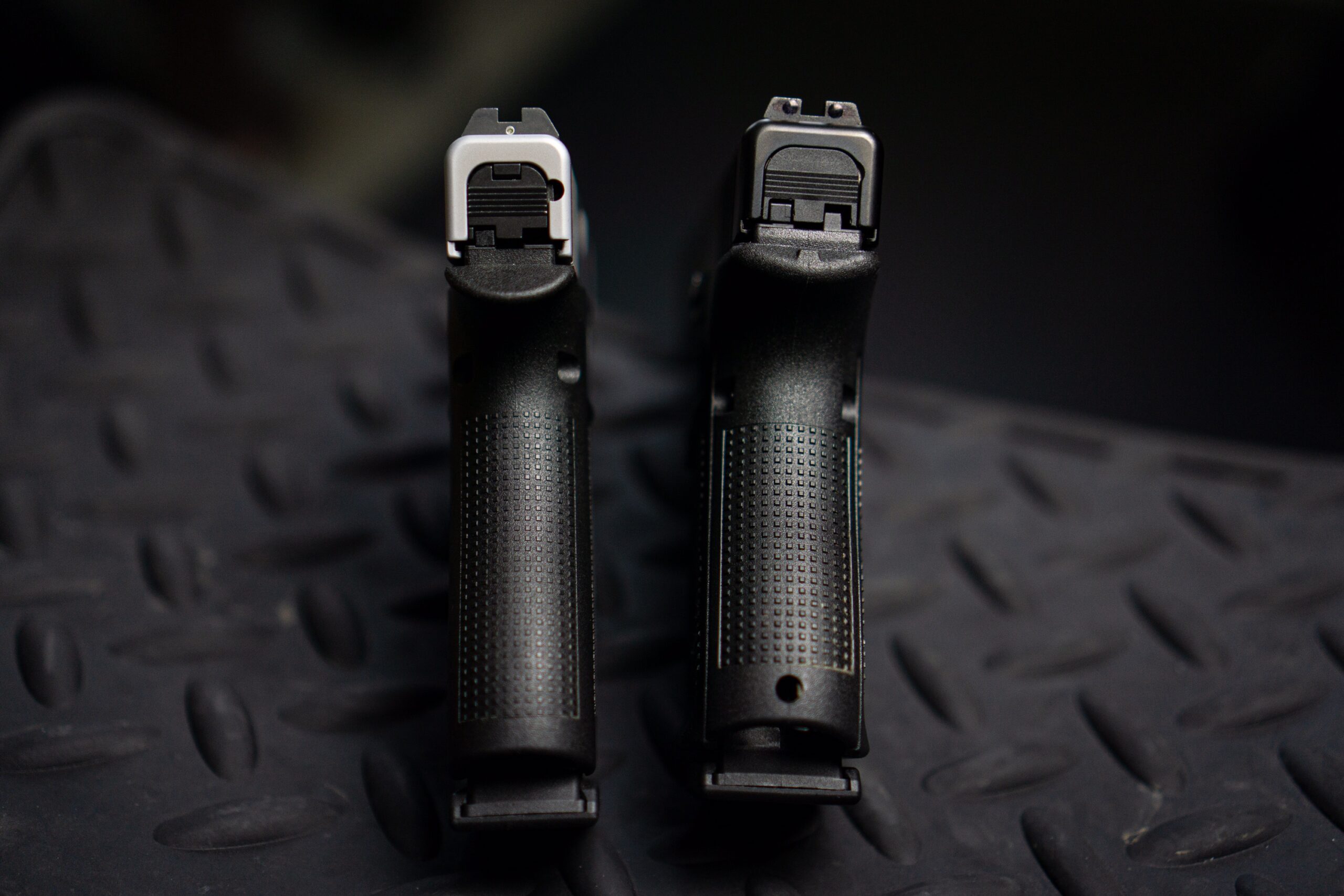 Specifications: Glock 48 vs. Glock 19
| Specifications: | Glock 48 | Glock 19 |
| --- | --- | --- |
| MSRP | $528 | $560 |
| Caliber | 9mm | 9mm |
| Weight Empty | 20.74 oz. | 23.63 oz. |
| Total Length | 7.28" | 7.28" |
| Barrel Length | 4.17" | 4.02" |
| Width | 1.10" | 1.34" |
| Capacity | 10+1 | 15+1 |
First Impressions: Range Time
As someone already very familiar and comfortable with Glock, nothing about either of these handguns was super notable to me. The only thing that stood out was the kind of unusual Glock 48 slide and frame appearance. I don't think I've seen a handgun with a barrel and slide this much longer than the frame before.
In-hand feel and overall function was right in line with Glock fashion. Both sport ergonomic and yet, somehow at the same time, blocky frames. Glock has figured out a balance of aesthetics and functionality that just works – at least for most. One of the most appealing aspects of the Glock lineup for me, is the grip. I'm able to maintain a very solid "purchase" on most Glock handguns – including the slim Glock 48 we are looking at here.
Glock 48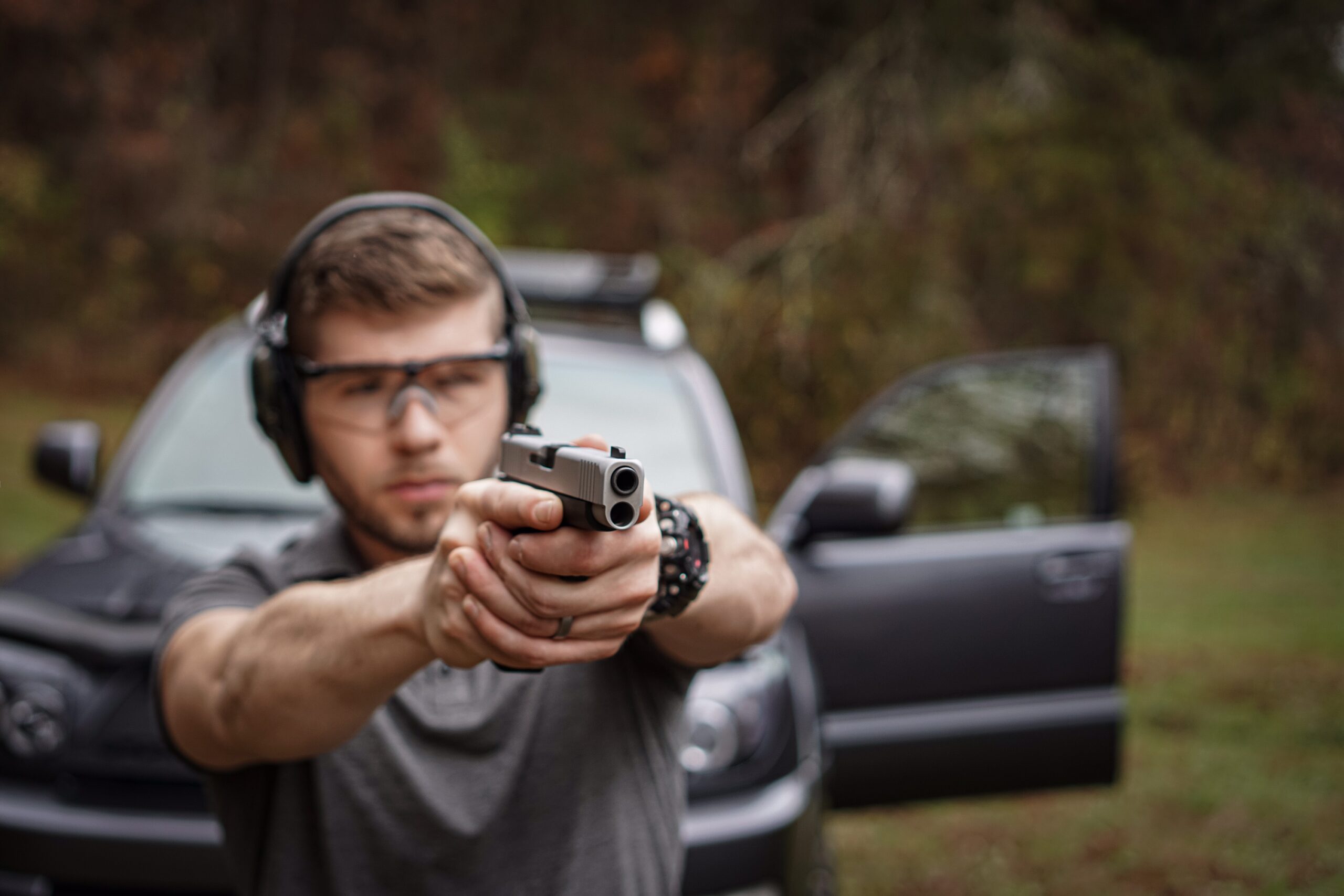 Shooting the Glock 48 was a much smoother experience than I had originally expected based on overall weight and thin profile. Accommodating recoil management and the long sight radius found on the G48 allowed me to put quick follow up shots on target and be fully "in control" of the gun.
Even compared to my personal G43X, the G48 really shined here in terms of comfort. Off to a good start.
The long sight radius allowed me to take shots at distances that I normally would not with a single stack 9mm. I quickly began to re-think my personal G43X choice after a few magazines through the G48.
Glock 19
A Glock 19 is the essentially the true "Glock" experience and is a proven tool by most standards. My first few minutes with the Glock 19 at the range was right in line with that of my previous G19 shooting experiences. Glock essentially found that "one size fits all" frame size and stuck with it here.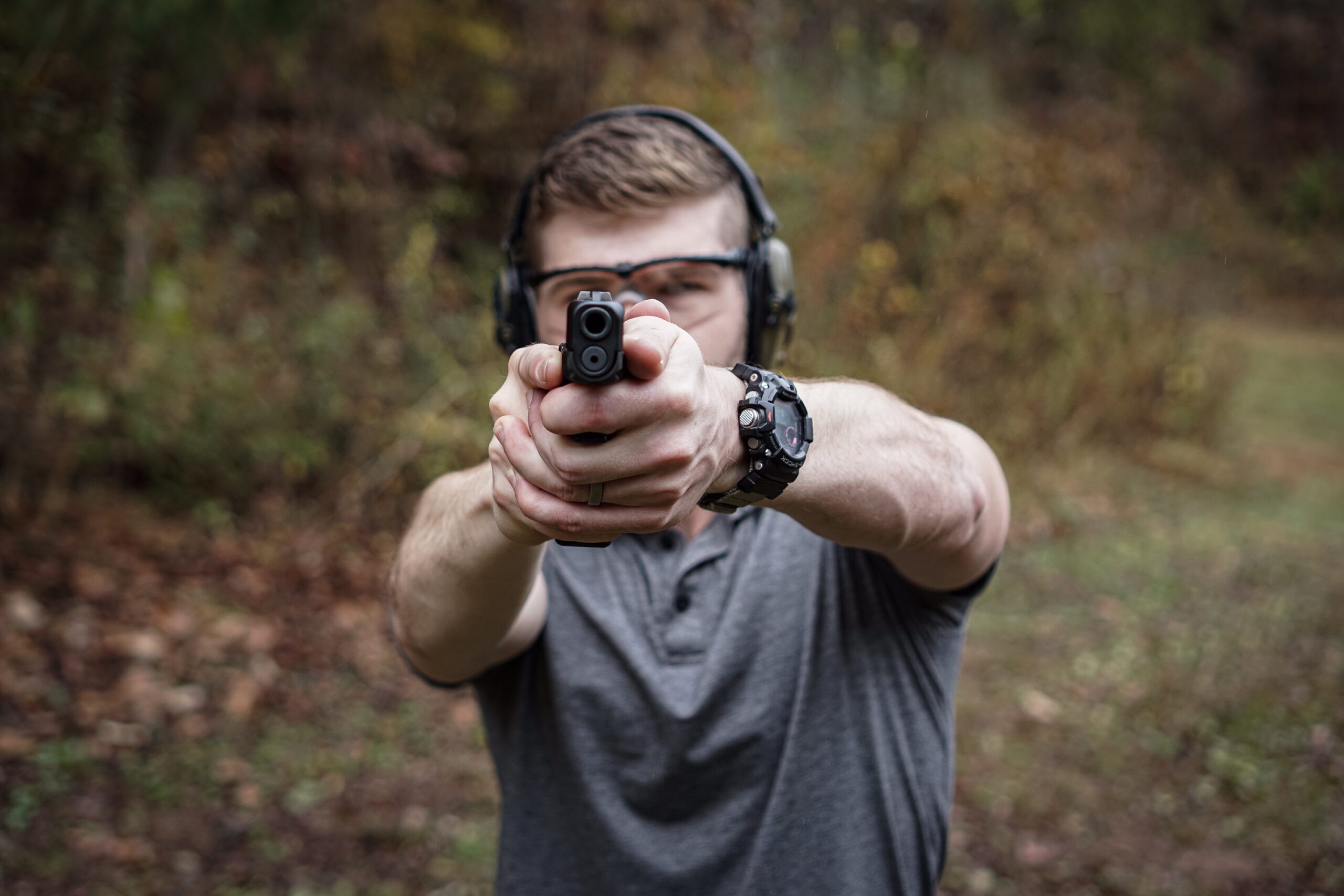 Shooting the Glock 19 is comfortable and predictable. The "full size" frame feel provides confidence and control while firing – which translated into accuracy for me.
The thicker frame size here provides a certain level of "shootability" beyond what the G48 offers – especially for those with large hands.
With a heavier overall weight compared to the G48, recoil control felt smoother and more balanced. Unsurprisingly, I felt more accurate and slightly faster during transitions with the G19.
Based on comfort and performance in-hand alone, I would say the G19 is easily the more enjoyable range gun. Of course, a large number of buyers aren't purchasing a gun with the intention of only shooting it at the range.
These handguns both handled all types of 9mm Luger ammunition that I ran through them with ease – including several popular self defense rounds.
Sights & Trigger: Glock 48 vs. Glock 19
Sight Comparison
I had the absolute pleasure of NOT shooting with stock sights on the Glock 48 for this review. The provided sights for this review were the Ameriglo night sights – blacked out rear with luminescent front post. This sight combination is typically efficient enough for me and I had no real complaints while using them. Regardless of whether you pick up a G48 or G19, I would suggest avoiding the stock "white on white" plastic sights.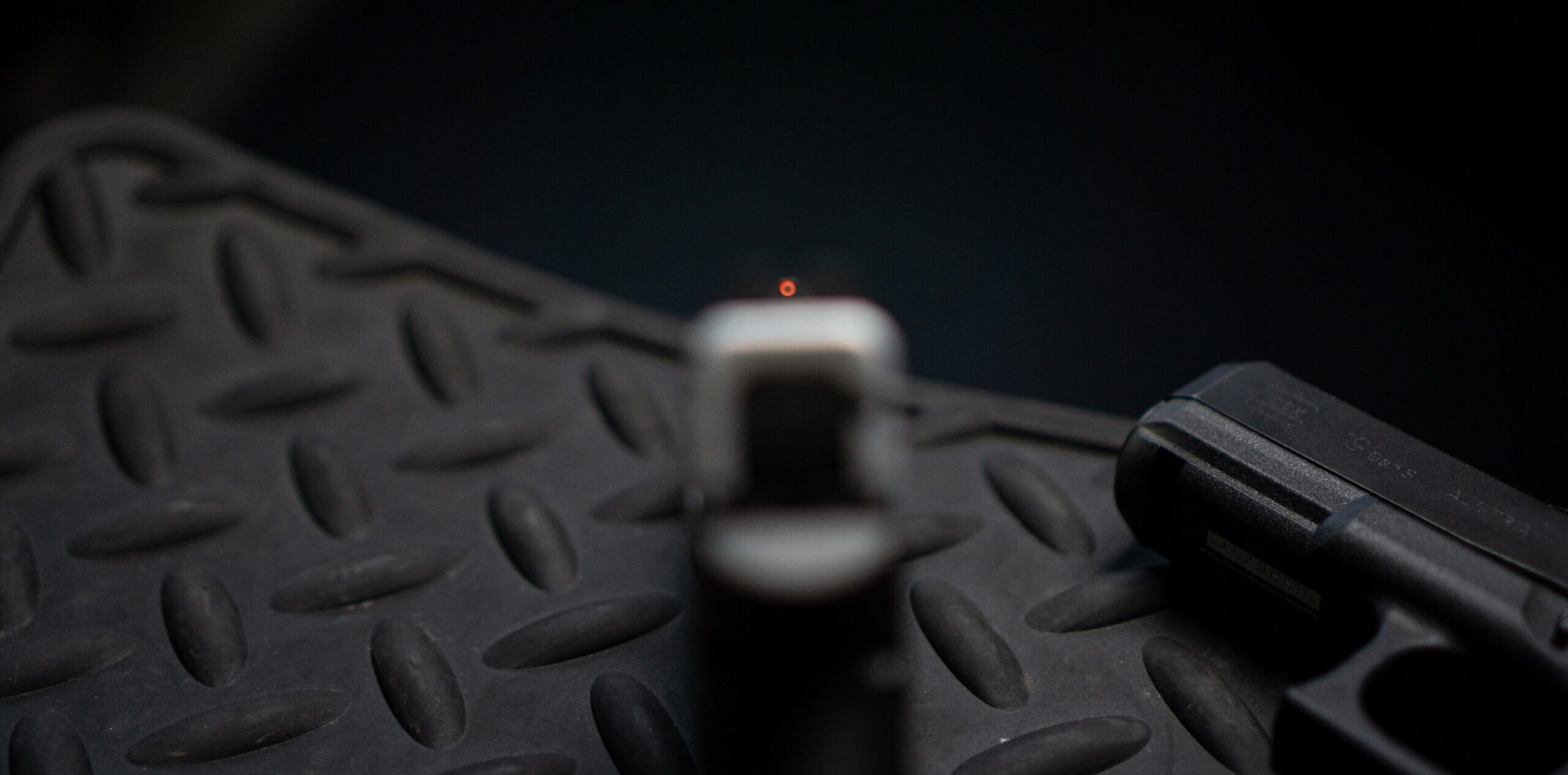 My experience with the Glock 19 sights was similar to my time with the G48 sights. I was provided with a blacked out rear with a white luminescent front sight post. I don't usually prefer a white front sight post, but I didn't have any real issues with these sights at the range. Having the blacked out rear truly seems to work well for sight acquisition. So, with a ton of aftermarket options out there at decent prices, it's tough to allow sights be your determining factor if you're weighing a Glock 19 vs Glock 48.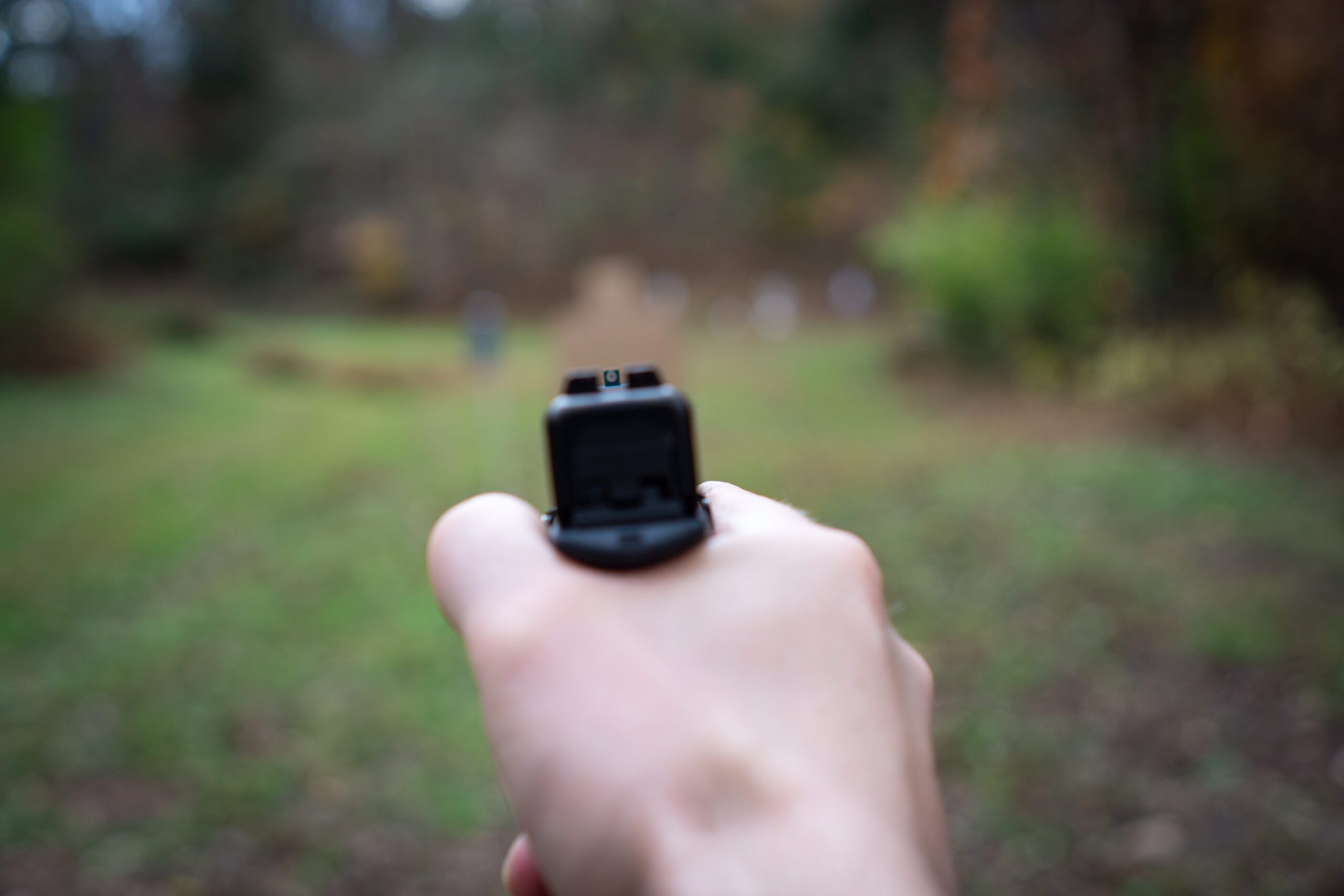 G48 vs G19 Trigger Comparison
While Glock isn't known for exceptional triggers, (more the opposite) the G48 provides what I'd classify as an adequate trigger. Meaning, the trigger may be "adequate," but it does leave some to be desired. After firing a hundred rounds or so, the trigger integrated safety blade and ridges do seem to take a toll on the trigger finger. As a self defense trigger, it works well and I see nothing wrong with it. As a range gun, well, just get used to the blisters.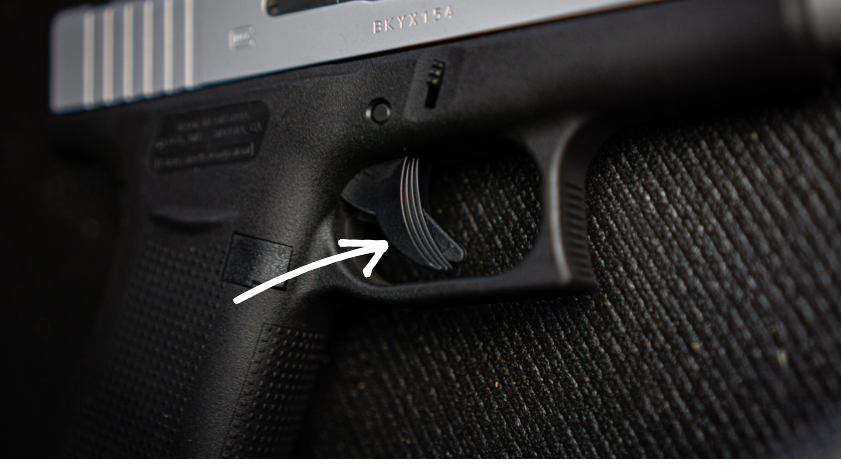 My testing of the Glock 48 trigger with a Lyman scale showed an average pull weight that was right at 5.5 pounds. As an intended self defense firearm, this trigger weight and overall performance is well within reason. I noticed a predictable and crisp break with audible and tactile reset.
The Glock 19 trigger was a more enjoyable trigger in my opinion – mostly due to it not having the ridges seen on the G48 trigger. A tested pull weight right at 5 pounds – which felt light and smooth. I appreciated the short travel combined with a crisp break in the Gen-5 G19 that I used for this review. I felt exceptionally accurate with the Glock 19 – something I attribute to the trigger and frame size.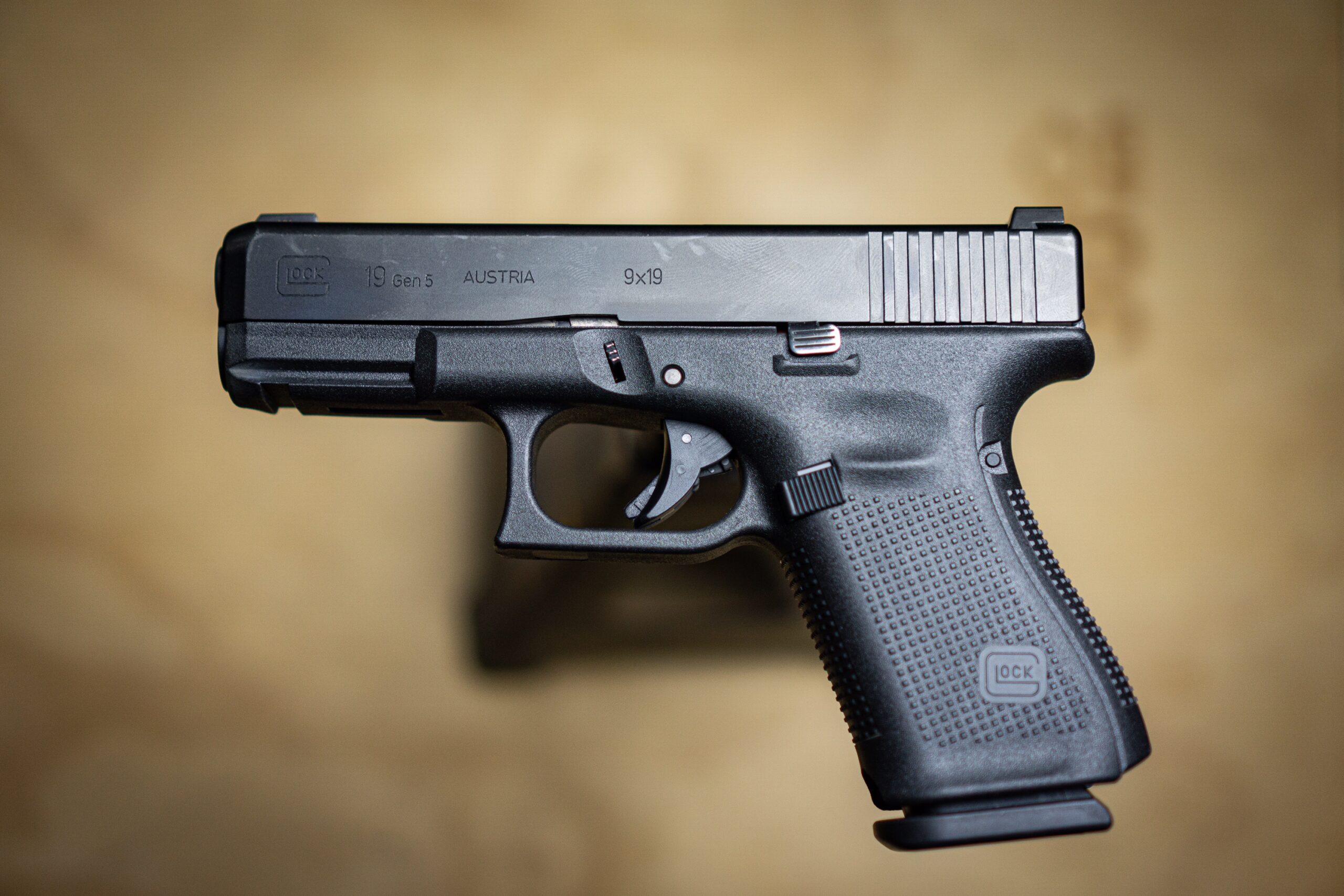 Functionality & Features
Looking at the Glock 19 and Glock 48 from an efficiency and functionality perspective, they both excel. Glock has streamlined handguns to have everything needed and not much else. All of the features found on the Glock 48 and Glock 19 (Gen-5) make sense to me. It's clear that Glock prefers a widely accepted user experience over "flash" and aesthetics.
Both firearms provide simple to use magazine releases and slide releases – something not super common in more compact firearms today. An ambidextrous slide release is provided on the Gen-5 Glock 19 that I tested and the G48 provides a reversible magazine release for the left-handed shooters.
I found the beveled and flared mag well on the Glock 19 Gen-5 to be a nice touch that smooths out reloads. While the G48 did not have nearly as much of a flared mag well, I didn't notice any major issues during reloads.
Most would argue that the Glock 19 is the true "do it all" firearm of the two considering capacity of 15+1 and rail for light attachment. I would agree with this notion for most people but not all. If the concealment of the G48 is paramount, aftermarket magazines (such as the Shield Arms magazine) provide a capacity of 15+1 without extending grip length. Some companies are even producing weapon lights that can be mounted on the G48. The potential for the G48 to be used in a variety of environments is definitely there.
The Takeaway
Looking at the Glock 48 vs Glock 19, both are refined and trustworthy firearms. Both are clearly good investments that are built to last. In regards to application, they both fit into roughly the same category. Each is built for concealment with the G48 slightly edging the G19 in this area.
If ultra-concealability (just made that term up) is of upmost importance to you, go with the Glock 48. If concealment isn't something that you are extremely worried about, the G19 might just fit better as an all-around firearm.
Other things that come into play might involve other comparable firearms already owned. If you already own a Glock 17 and want something strictly for concealed carry, the G48 might be a wise choice since you have the range and nightstand gun covered. This isn't to say that you can't carry a G17 at all times – plenty do. It just makes sense to me to have a wider range of choices vs. two that are very similar.
Those in the market for a multi-purpose gun will surely find these options attractive. Your biggest obstacle currently will be finding one in stock. Good luck!