As is the case with many different firearms, the first batch isn't always a grand slam. Good companies tend to listen to customer feedback and implement changes based on that feedback. The Ruger LCP II is a great example of this. This micro pistol upgrade from the Ruger LCP features improvements (in my opinion) while still remaining true to the original design. Let's take a closer look at a popular carry option in this Ruger LCP II review.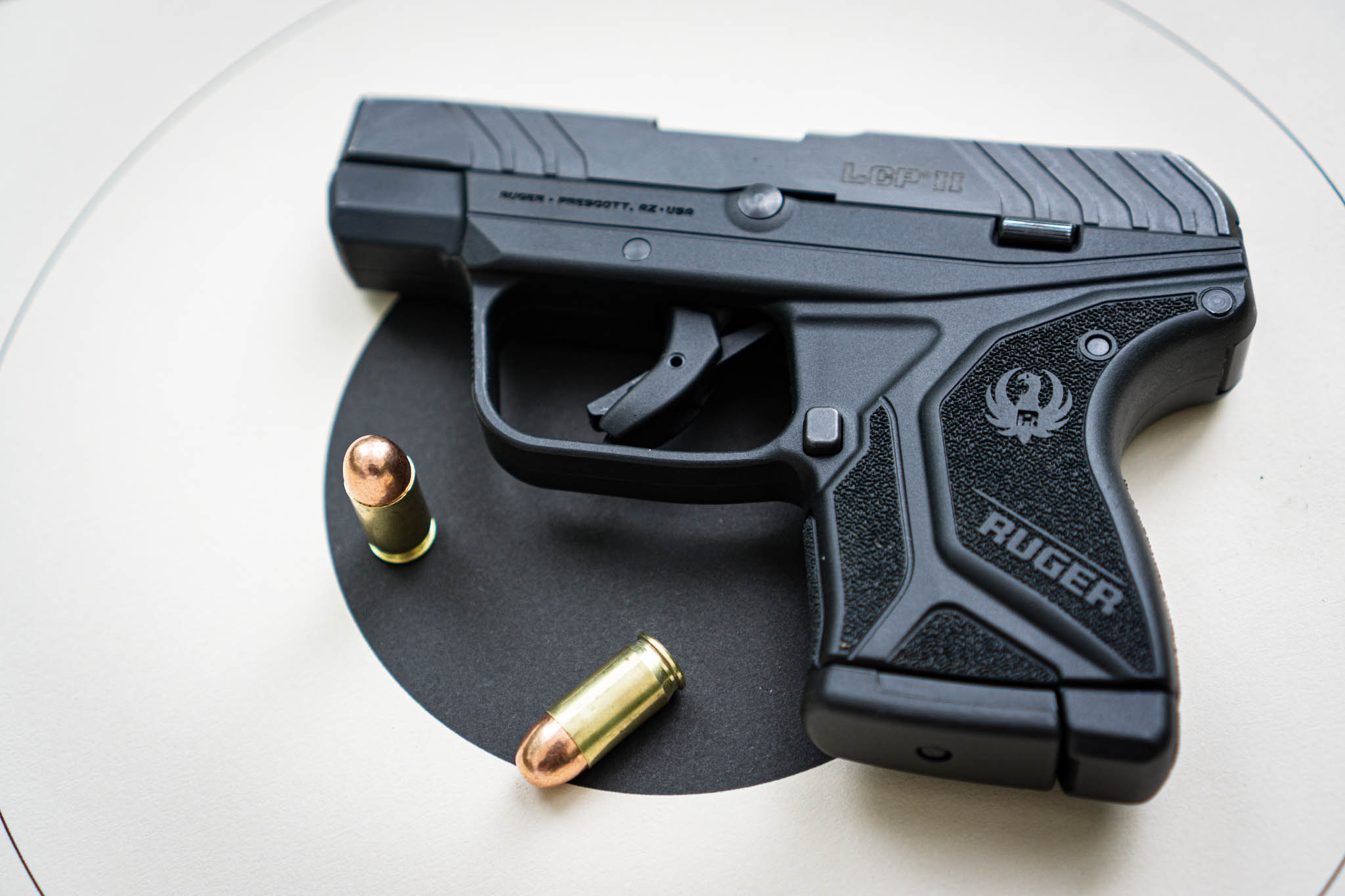 General Overview & First Impressions: Ruger LCP II
The American made Ruger LCP II was released in 2016 as a direct remake of the original LCP that has been around since 2008. When it comes to compact firearms, the Ruger LCP II definitely fits into the "extreme" side of compact. Ruger markets the LCP II strongly as a backup firearm for Law Enforcement as well as primary civilian concealed carry.
A quick look at the Ruger LCP II will tell you that this pistol was designed as a "get off me" pistol. For that intention and purpose, I really do see the attractiveness. The LCP II is chambered in .380 ACP – which most would agree is reasonable for a such a compact firearm. The .380 ACP self defense ammunition selection is expanding and some decent options are out there.
Capacity is typically not super great in the pocket pistol world. Considering the role of this pistol, the standard 6+1 capacity seems to be fair in my eyes. Based on the capacity and reloading difficulty due to frame/magazine size, I would imagine this wouldn't be the ideal gun to have in much more than a very short encounter and escape situation.
I recently spent some time at the range with the LCP II and fired a variety of different ammunition types. My experience with the LCP II was what I expected it be – not great but not terrible. The pistol may be as small as you could physically build one for a .380 ACP chambered gun. It's not the most comfortable to shoot but that's not what many have in mind with a gun this size in the first place.
Specifications: LCP II
Price: $289
Caliber: .380 ACP
Weight Empty: 10.6 oz.
Total Length: 5.17″
Height: 3.71″
Width: .75″
Barrel Length: 2.75″
Capacity: 6+1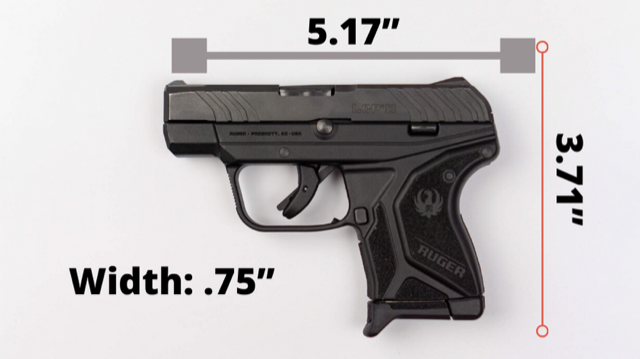 Frame Size & Capacity
When it comes to frame size, the LCP II is in a unique family. It would be difficult to find any other concealed carry pistol that had a more "concealable" frame than the LCP or LCP II. I'll go ahead and say that the LCP II would be the perfect pistol for those in restrictive environments or where space and weight are a concern.
The LCP II almost seems to disappear in your hands when you are firing with both hands. While remarkably low-profile, the LCP II provided me with just enough to grip to feel in control while firing.
With that being said, the LCP II is a very snappy gun in my opinion. Shooting this pistol extensively was not a comfortable experience to say the least.
Based on the overall size of the pistol, the capacity of 6+1 seems to be fair. I would imagine it's safe to say that capacity is not something most are concerned about if they are purchasing a pistol this size to begin with.
Ruger LCP II Trigger & Sights
When I fired the LCP II, I was very relieved to experience a much different trigger than that of the original LCP. The LCP II trigger is still heavy and I wouldn't say it's perfect – but it is a huge improvement. A predictable and crisp break paired with a single audible reset was refreshing.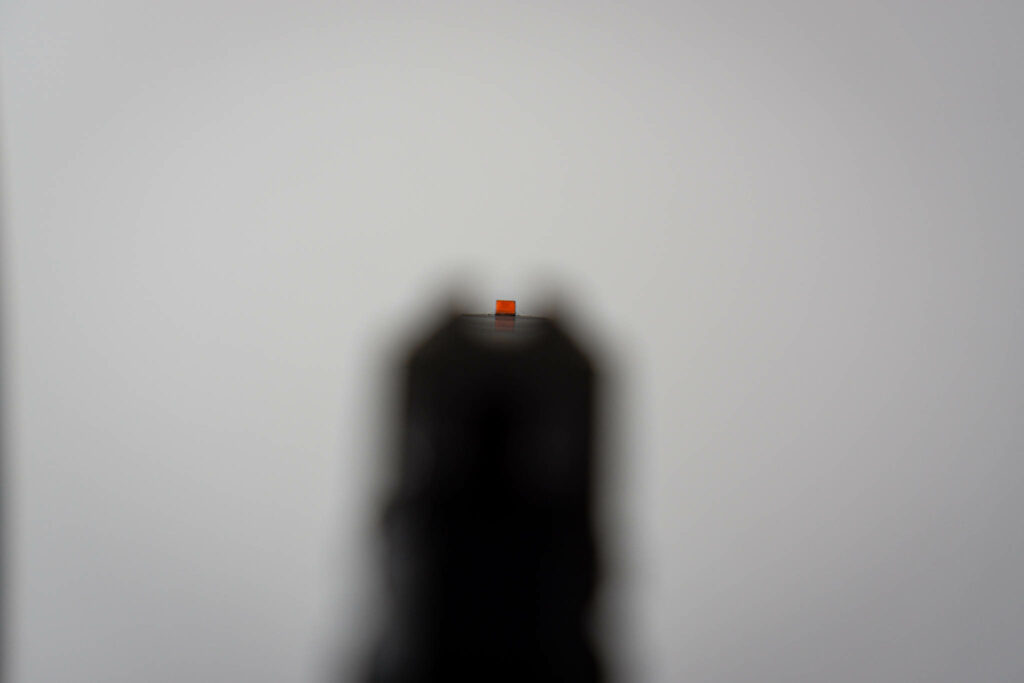 My testing of the trigger on the pistol I reviewed showed an average pull weight of 5.91 pounds. For a pistol of this size, I felt that the trigger weight was within reason. It's not a "great" trigger in my opinion but it gets the job done. Frankly, it's a huge upgrade over the original LCP trigger.
Ruger provided an updated set of sights on the LCP II that features blacked out rears and a ramp like front sight painted a high-vis orange. The design seems to work fairly well although I do prefer more standard front post sights. The ramp post sits relatively low and takes a little getting used to.
User Experience: Functionality
To be completely honest, I wasn't expecting to be all that impressed by the LCP II based on my time shooting the original LCP.
Thankfully, my experience with the LCP II was much better. I quickly noticed that I was able to operate the slide release easily (the original LCP slide release was ridiculously small) and that the trigger was improved.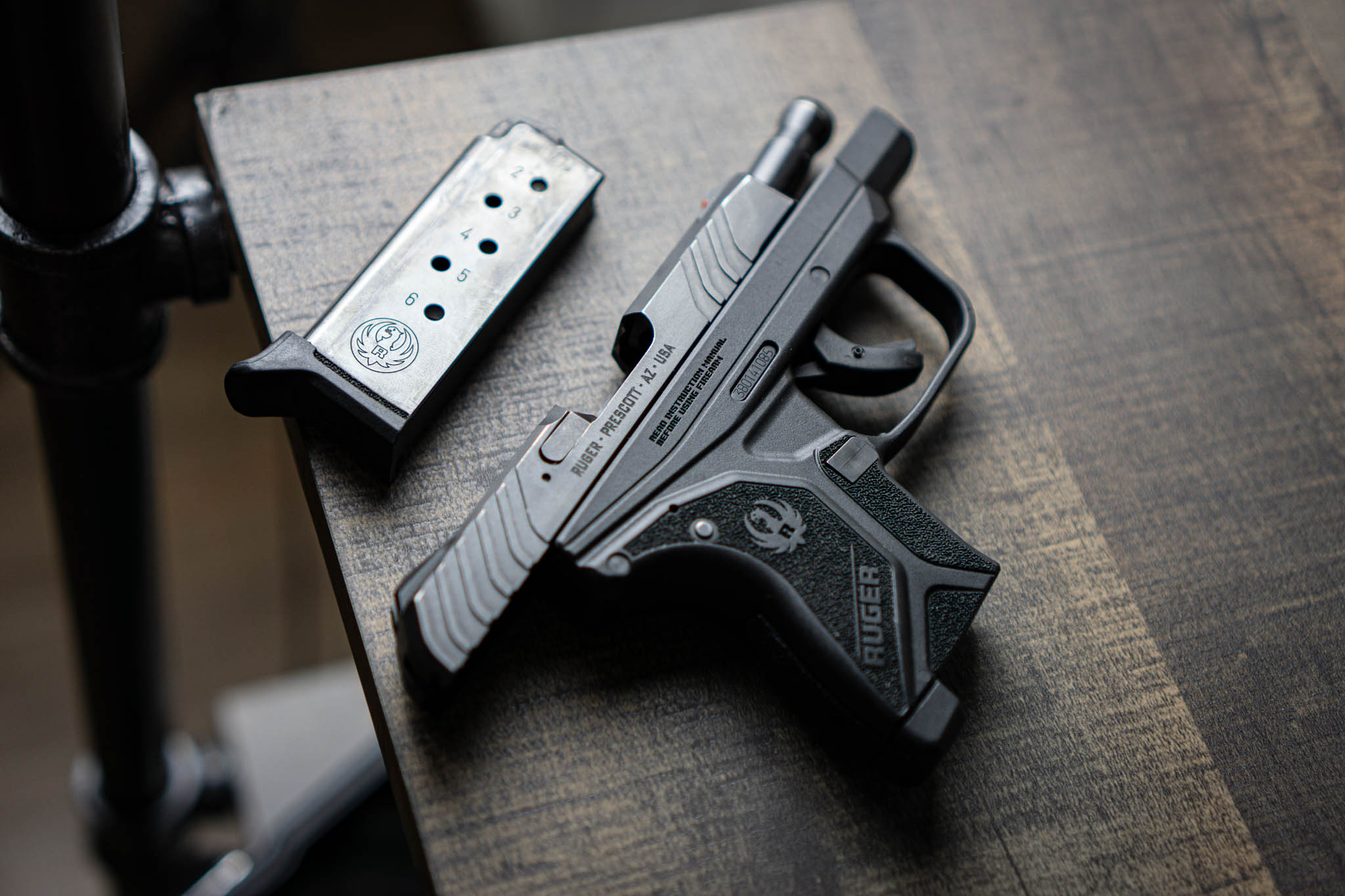 As anyone might expect with an extremely compact .380 ACP, each pull of the trigger feels like someone is punching you in the palm. The frame is just not able to eat up the recoil and due to that you will feel it. The high bore-axis (barrel height in relation to highest point the dominant hand can reach up into the grip) seemed to play a part in this "snappy" experience. The short barrel length is likely equally as impactful though.
The magazine release placement remained the same from the original LCP placement and functioned well in my experience. I had no issues accessing the magazine or slide release on the LCP II actually. To me it's impressive that someone with average sized  hands could operate those features well on such a small pistol. I'll give them a thumbs up on the key feature designs.
As I mentioned earlier, reloading this pistol quickly will take some practice. The magazines and magwell are just so compact that it's a strange needle to thread.
LCP II Muzzle Velocity & Accuracy
As a part of my review of the Ruger LCP II, I wanted to test the muzzle velocity using a popular self defense ammunition.
I used a LabRadar Chronograph to test the muzzle velocity of 5 shots using Hornady Critical Defense 90 gr. FTX rounds.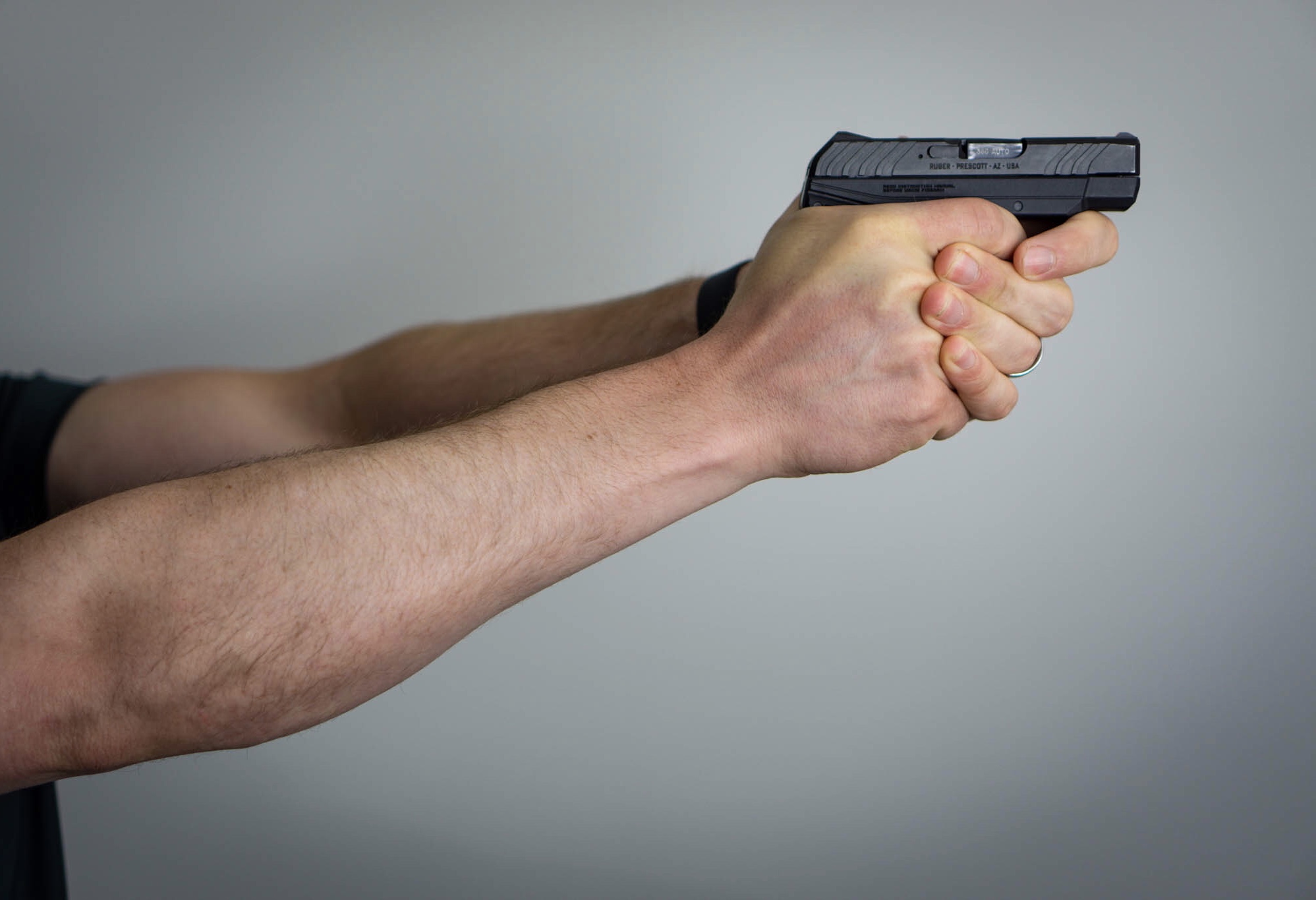 With the rounds exiting such a short barrel (2.75″) I knew there would be some drop in velocity but I wanted to see just how much of a drop it would be.
The average muzzle velocity was 893 feet per second. Hornady advertises a muzzle velocity of 1,000 feet per second out of a 4″ barrel. Nothing too surprising here considering the difference in barrel length.
Firing the Ruger LCP II at a realistic engagement range of 7 yards and closer proved to be fairly simple. I'll admit that it's never easy to shoot a compact pistol super accurately (at least for me) but I felt fairly confident with the LCP II.
The improved trigger on the LCP II really seemed to help with accuracy and allowing for quicker follow-up shots. It wasn't all that difficult to consistently put shots on target for a pistol this size.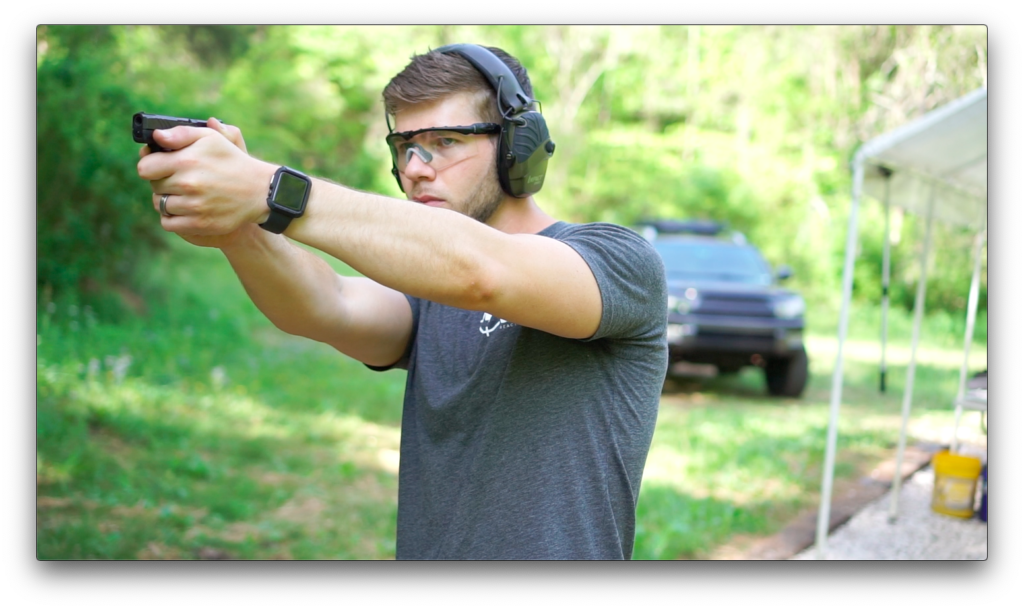 Final Thoughts – Ruger LCP II Review
Ruger built a unique pistol that can blend into almost any environment. The LCP II is a brutally compact pistol – they got that part right. You could realistically carry a Ruger LCP II in your front pocket and many do.
While it may not be an "ideal" concealed carry pistol, the Ruger LCP II provides several advantages over larger options. Outside of the Law Enforcement backup application, I could see the LCP II being ideal for a variety of environments on the civilian side. I personally see the LCP II as a very appealing option for outdoor fitness due to the weight and overall footprint.
Based on my experience with the LCP II, this pistol is reliable and and built well. The updated slide release and trigger really added value in my opinion and I see this as a worthy option. If you are looking for a very minimalist style concealed carry option, the Ruger LCP II might just be a great fit.