A ton of Americans are realizing the importance of firearm ownership during this time (Summer 2020.) Many of those folks are buying their first – or at least a handgun for the first time. Among all the things you have to think about when choosing a firearm, the price tag tends to play a role. We all want the best bang for the buck and will typically settle on something that we feel is trustworthy. One of those budget friendly handgun options is the Taurus G2C 9mm – which I'll be covering in this review.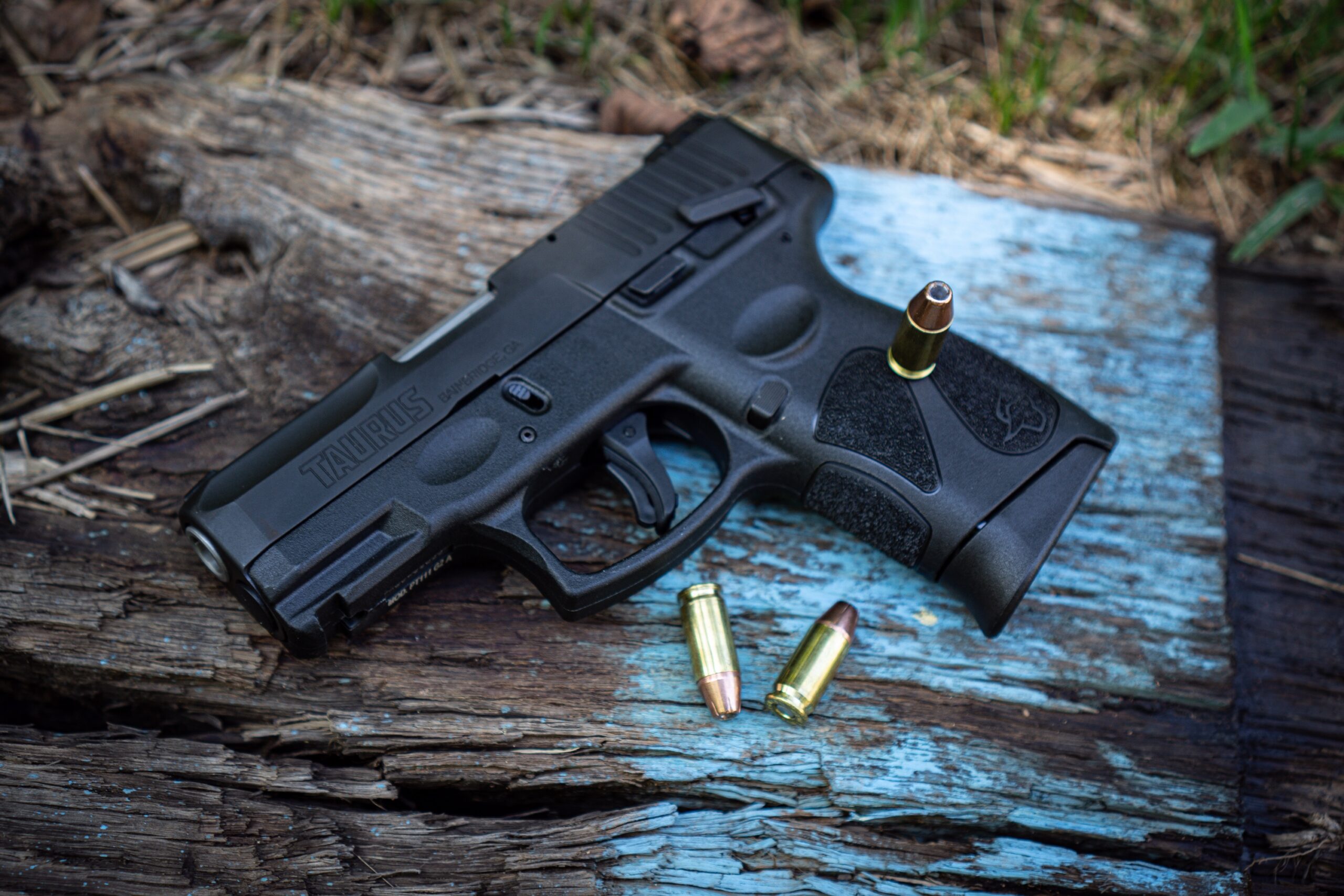 General Overview: Taurus G2C
The Taurus G2C is a Brazilian made, sub-compact double stack pistol derived from the Taurus PT111 Millennium G2. This pistol is offered in 9mm Luger as well as 40 S&W. Taurus makes about 20 different variants of the G2C – from the matte black base model we used in our review to the same pistol available in just about any color you could dream. From the outside, it's easy to see why this firearm is so popular. The compact frame and an even smaller price tag make it hard to pass up for many.
Taurus isn't exactly a saint in the gun community, and I think it's appropriate that I address that. Some folks love them and others not so much. A semi-spotty past with quality control issues over the years has brought on some distrust. Although Taurus has experienced some quality control issues in the past, I will point out that many speak highly of their customer service team and the willingness to address issues.
It's hard to be critical of a pistol with such an affordable price. The saying, "you get what you pay for" typically applies to the gun industry. The Taurus G2C is (in my opinion) an entry level concealed carry option for those not able or willing to spend more. For reference, most pistols in the same class would cost around $500.
Taurus offers an enhanced textured grip, thumb operated safety, accessory rail, and a fairly impressive 12+1 capacity with the G2C. The "in-hand feel" received with the Taurus G2C isn't all that great from my perspective – though I'm comparing it to some of the top market options.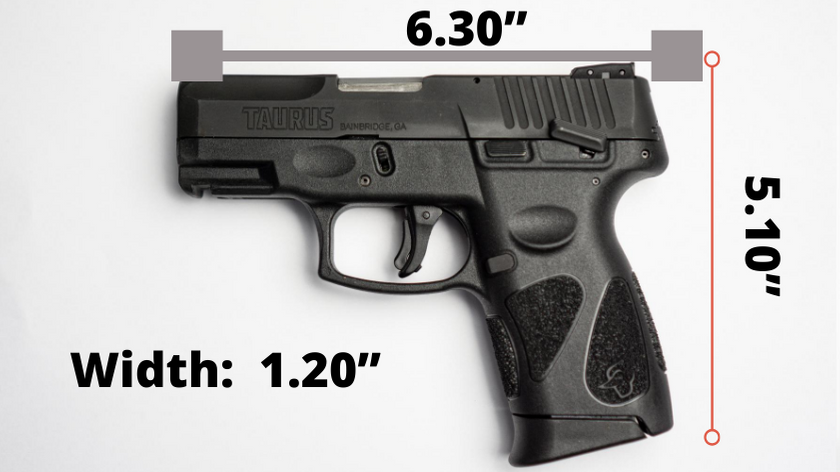 Taurus G2C Specs
Price: $229
Caliber: 9mm Luger (As Tested)
Weight Empty: 22 oz.
Total Length: 6.30″
Height: 5.10″
Width: 1.20″
Barrel Length: 3.20″
Capacity: 12+1
User Experience: Functionality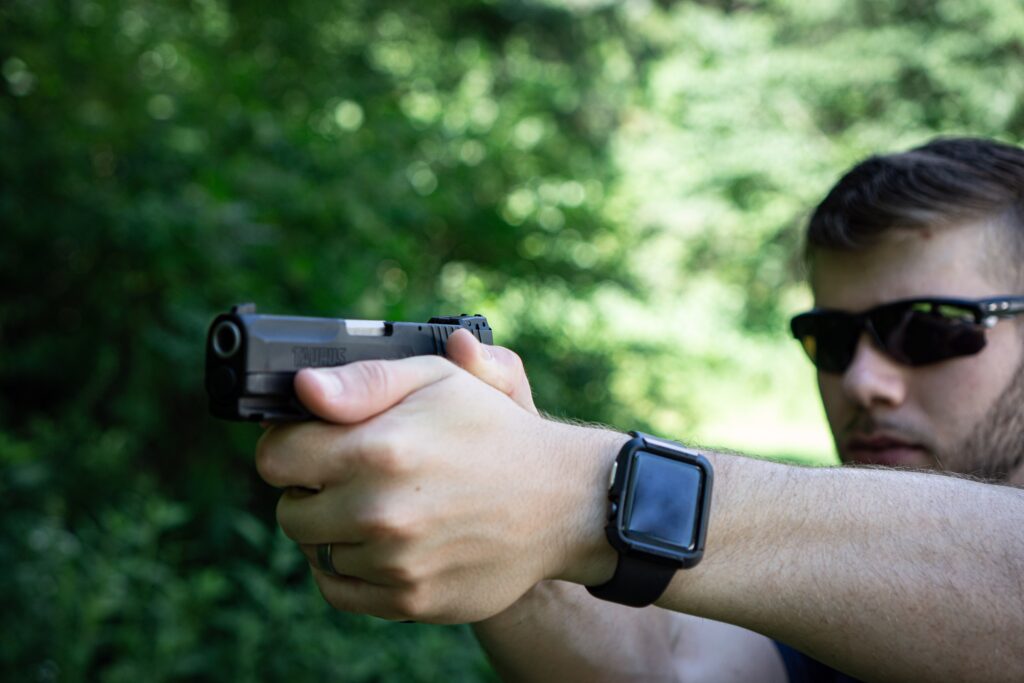 On seeing the Taurus G2C in person, I was honestly expecting less for the price. It's not a good looking gun but it's also not ugly either. The grip is textured decently and it fit semi comfortably my hand – off to a decent start here.
I headed out to the range with the Taurus G2C recently and ran several hundred rounds of several ammunition types through it. The G2C handled all of the ammunition that I gave it with no issue – including a few popular self defense rounds. The recoil was a little more snappy than I typically feel from a gun this size but overall, not horrible.
One issue that I did run into while firing was the trigger guard. The trigger guard seemed to really dig into my right (dominant) hand middle finger near the knuckle when I attempted to maintain a high grip. I believe it was due to the angle of the trigger guard and compounded by the trigger pull – something I'll touch on a little deeper into this review.
The magazine release on the G2C is not advertised as being ambidextrous. This will obviously deter left handed shooters. In terms of magazine release placement, I was fairly comfortable with it and didn't have any issues using it. I will say that the release is a tad on the small side and a little sharp on the edges – not a big deal but worth noting.
Operation of the external features proved to be mostly simple – though I did find the slide release to be a little stiff. I don't prefer to see a manual safety on a CCW handgun like is found on the G2C, but it was reasonably accessible.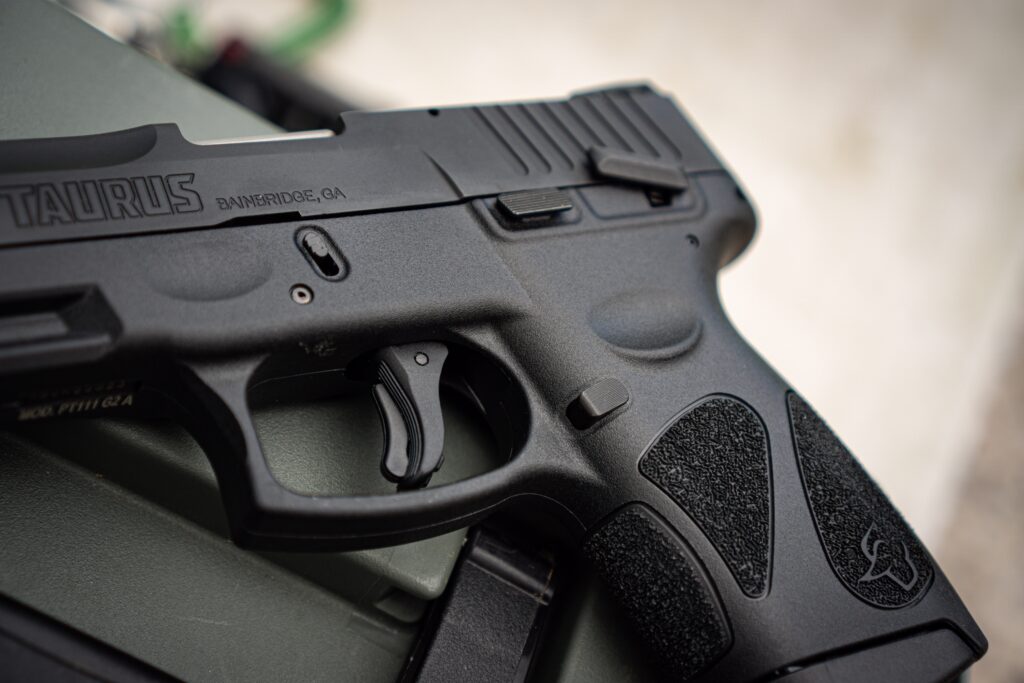 Sights & Trigger: Taurus G2C
For a pistol at this price point, I wasn't expecting all that much in terms of sights and the trigger. My experience with both was lackluster in the time I spent with the G2C at the range. I didn't find the sights to be awful, but the trigger was less than ideal on the pistol I tested.
Picking up and reacquiring the sights after shots was manageable with the factory sights. A classic three dot setup is found on the G2C – which proved to be adequate. As is the case with most stock sights, you won't find these convenient in any low light shooting.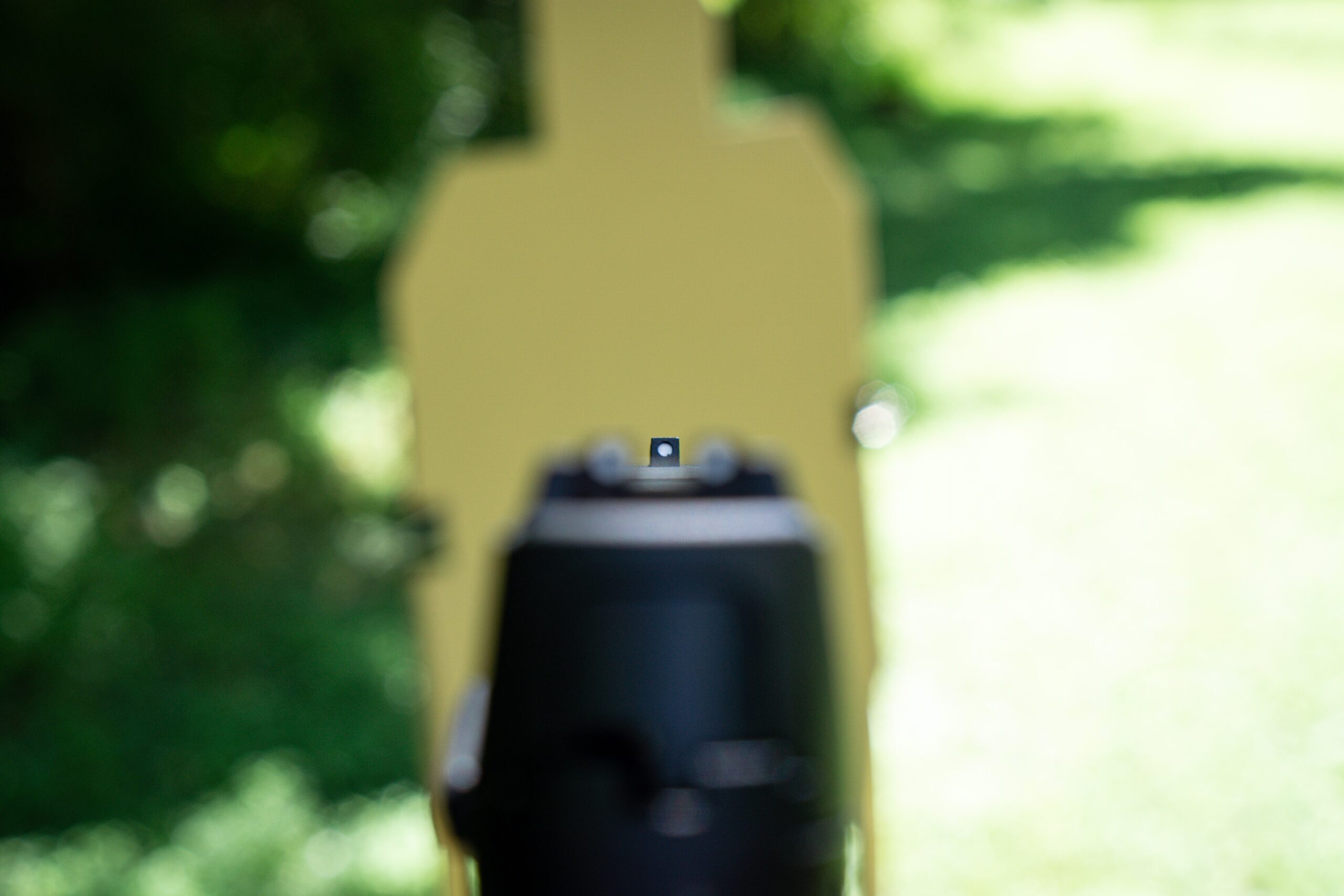 The trigger on the G2C is something that I really was not a fan of. I may have fired nerf guns in the past with better triggers – yeah, it's bad. One unique feature of the G2C trigger is that it is a single action with a re-strike. I can see how this might be useful in certain circumstances – though I don't see it as needed.
I experienced a long trigger pull of approximately 5 pounds with a wall and break right near the very back of the trigger guard. While it might not bother some, this style of trigger felt awkward for me to operate. The trigger didn't seem to break until so far back in the trigger guard that I was forced to press much lower on my index finger.
Although I can't say for sure that it was related, the trigger guard seemed to dig into a knuckle on my dominant hand while I pressed this trigger. I believe the very long travel (combined with a lower than usual trigger guard) played a role in that discomfort.
G2C Muzzle Velocity
While out at the range, I was able to spend some time testing the muzzle velocity out of the G2C with a popular self defense round- Hornady 124 gr. XTP. As I typically do for these types of tests, I fired 5 rounds that were tracked using a Labradar device.
For a reference point, Hornady advertises a muzzle velocity of 1,110 feet per second out of a 4″ barrel for the 124 gr. XTP.
My testing showed an average muzzle velocity of 1,052 feet per second out of the G2C. With a 3.2″ barrel, these results were fairly expected. For those wanting to see a little more information on my quick muzzle velocity test, I've provided the following data.
Highest Velocity: 1,067
Lowest Velocity: 1,040
Extreme Spread: 27
Standard Deviation: 9.9
When it comes to accuracy, I typically avoid getting too much into it since it is so shooter dependent. I felt fairly confident with the G2C accuracy wise and I was able to place good shots on target within self defense range. Firing the G2C quickly and remaining accurate did seem to be slightly more difficult than I usually see with a firearm this size. My theory is that the long trigger pull is directly related to that experience.
The Takeaway
In a saturated market of handguns priced from low to high, individuals typically pick what they feel is the best balance of price and quality. The G2C has a place in the ranks – although most would say the ranking is pretty low.
If a $200 handgun is all that you could afford, then sure, I feel good after firing it that the G2C would do the job and operate when needed. With that being said, I would personally struggle spending that $200-$250 on the G2C. Some of the more reputable options on the market with better triggers, ergonomics, and ultimately better build quality, are not too far from this price tag. If you really had only $200 – $250 to spend and didn't have the time needed to save more, I would spend that amount on a well maintained and respectable used firearm. The deals are out there.
I'm sure this option will remain a very popular seller and I can appreciate the amount of gun received for price. For myself and I'm sure many others, trusting my life to a firearm built to be extremely low cost is not appealing.