Shotgun Ammo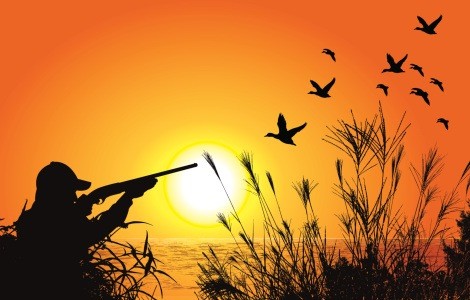 We're proud to offer some of the finest manufacturers of 12 gauge ammunition in-stock and for sale. From legendary brands like Fiocchi and Remington to great values for the range like Rio and Centurion, odds are we have the 12 gauge shells you're looking for!
Shotguns made their debut among hunters in the early 18th Century as a firearm specifically used with pellet ammo for hunting birds. From there, the British military caught on to the powerful firearm and used the smoothbore 10 gauge to fire buck and ball loading ammunition. While the firearm had been in recorded use for nearly five decades, it wasn't until 1776 that the term "shotgun" was coined in Kentucky. From there, the firearms evolved into breachloading tools and eventually into the hands of john Moses Browning. Browning developed the Model 1887 Lever Action Repeating Shotgun, which loaded a new shell from an internal magazine every time the lever was operated.
Today the shotgun is a reliable standby in the field and in homes. We carry the most popular shotgun calibers among American hunters today. Of course, you'll find 12 gauge, ranging from birdshot to buckshot, 20 gauge rounds, .410, and even 28 gauge rounds in-stock. Generally, you'll see quantities of shotgun ammunition ranging from 5 shell boxes all the way up to 250 round orders --- ready to ship, and ready to be fed to your guns!
Shotgun Recoil
Generally speaking, the smaller the gauge number, the more power and recoil you can expect from a shotgun. For instance, a 12 gauge has more recoil than a 20 gauge. To learn more about shotgun recoil, check out this guide with a recoil chart over at our blog.
Frequently asked questions about Shotgun Ammo
Why is shotgun ammo so expensive?

It's not uncommon for sophisticated hunting or self-defense shotgun ammo to pass through years of research and testing. This is expensive for manufacturers.

How does a shotgun bullet work?

The shotgun shell's primer is struck, which ignites the gunpowder. This pushes the shotgun pellets or slugs out toward the target.

What are the different types of shotgun ammo?

Buckshot, birdshot and slugs are the most commonly found 12 gauge, 20 gauge and 16 gauge shotgun ammo for sale.

Is 20 gauge or 12 gauge ammo cheaper?

Comparable 12 gauge ammo is typically cheaper than 20 gauge ammo because it is much more common and made by more manufacturers.

What is a 12 gauge ammo?

12 gauge ammo is typically birdshot or buckshot. This is what you load into a 12 gauge shotgun to shoot.